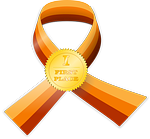 I'm a big fan of "Best Of" lists or "Top # of…" lists. That's why December and January can be so fun on Facebook and on blogs because it seems like the end of one year/beginning of the next is a time when these types of posts are everywhere.
Here are some of my favorites that I came across in the last few weeks (hope you enjoy them too!):
The Top 75 Pictures of the Year from 2013 – All of the photos here are gorgeous and inspiring, but #58 was my favorite. Which one's are your favorites?
14 Wellness Trends to Watch in 2014 – #2, #6 and #10 will become big for sure. I hope #10 doesn't. Unfortunately, I think #13 is going to become a big problem for a lot of people because of the GMO tinkering that is so prevalent nowadays.
30 Things To Do Before You Die– – a totally different take on the Bucket List. These are things more "to be" rather than "to do".
30 Things to Stop Doing to Yourself – Parenthood is teaching me #23 big time right now! 🙂
PEOPLE ARE AWESOME Video These people really ARE awesome (this isn't a wipeout video, nobody gets hurt doing these feats for those of you that are sqeamish watching people on YouTube nearly kill themselves jumping off of stuff). Comment below on your favorites from these lists. What inspired you? What surprised you? What made you go "hmmm"?